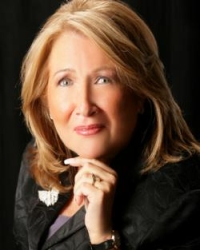 Now available to PRE-ORDER
Please click through to contact page to receive a 20% DISCOUNT on You, M.D.
Dyan Parker
Dyan Parker is the author of YOU, M.D., THE DOCTOR WITHIN; How to Heal yourself From Any Illness.

She is a survivor of stage four metastatic colon cancer. She defied the odds and made a complete recovery. Today she is spreading her message of hope through this book and speaking engagements around the country.

Ms. Parker wants everyone to know that cancer or any other illness can be a gateway to the best health of your life if you are willing to look at every aspect of your life and make the necessary changes.

She has taken a journey through difficult years of fear, loneliness, and indecision---which are all aspects of battling a life-threatening illness. What she has learned transformed her life and will transform the way you view your life and health. It will also put you on the healing path.